标题:1910021623
年份:2019
尺寸:47.28 x 70.85 cm
---
Title: 1910021623
Year: 2019
Dimension: 47.28 x 70.85 cm
---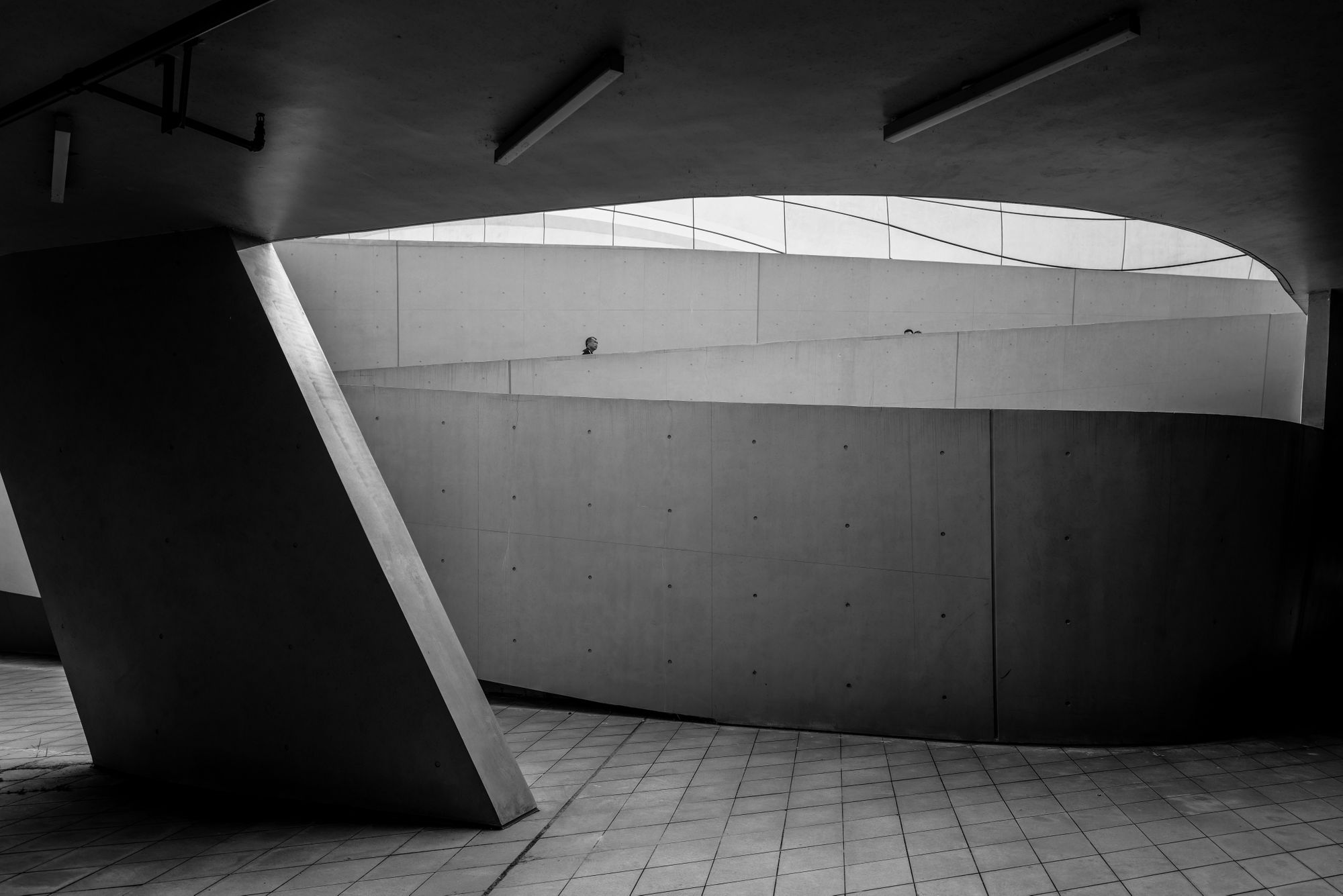 ---
「当你意识到自己无法否认自己是谁时」系列作品。
"When You Realize That You Cannot Deny Who You Are" Series.
---
‌建筑,由人在时间的范畴内,占据空间,搭建成型。
当我看到这些建筑物的结构与光、影和空间相互作用时,那种张力让我想到的却是身份认同和自由的问题。
没有生命的建筑,生来拥有身份和认同。
有生命的人类,终生寻找身份和认同。
然而,人类寻找身份和认同的过程,看似迷茫,实则生活与自由。这份动态的自由,是人类的特权。
自由,不是为所欲为,而是可以选择不做什么。
建筑,无规矩不成方圆。
人类,无限制的自由不是自由。
规矩,定义了建筑。
自由,定义了人类。
总有片刻,你意识到你是谁,从此,你再也无法否认。
Architecture, occupied space, is built and shaped in the scope of time by human beings.
When I saw the structure of these buildings interacting with light, shadow, and space, those tensions made me think about the issue of identity and freedom.
Non-living architecture is born with an identity.
Living human beings seek identity for life.
However, the process of mankind's search for identity seems to be confused, but in fact life and freedom. This dynamic freedom is a human privilege.
Freedom is not to do whatever you want, but you can choose not to do anything.
Architecture, nothing can be accomplished without norms or standards.
Human beings, unlimited freedom is not freedom.
Norms and standards define architecture.
Freedom defines humanity.
There is always a moment when you realize who you are, and since then, you can no longer deny it.
---
版权所有,未经许可,请勿擅自使用此图,侵权必究。
All rights reserved; those responsible for unauthorized usage and reproduction will be prosecuted.
©️ Boshan Zhou.