标题:森林夜色 Pt.9
年份:2020
尺寸:47.28 x 70.85 cm
---
Title: A Forest in Night Pt.9
Year: 2020
Dimension: 47.28 x 70.85 cm
---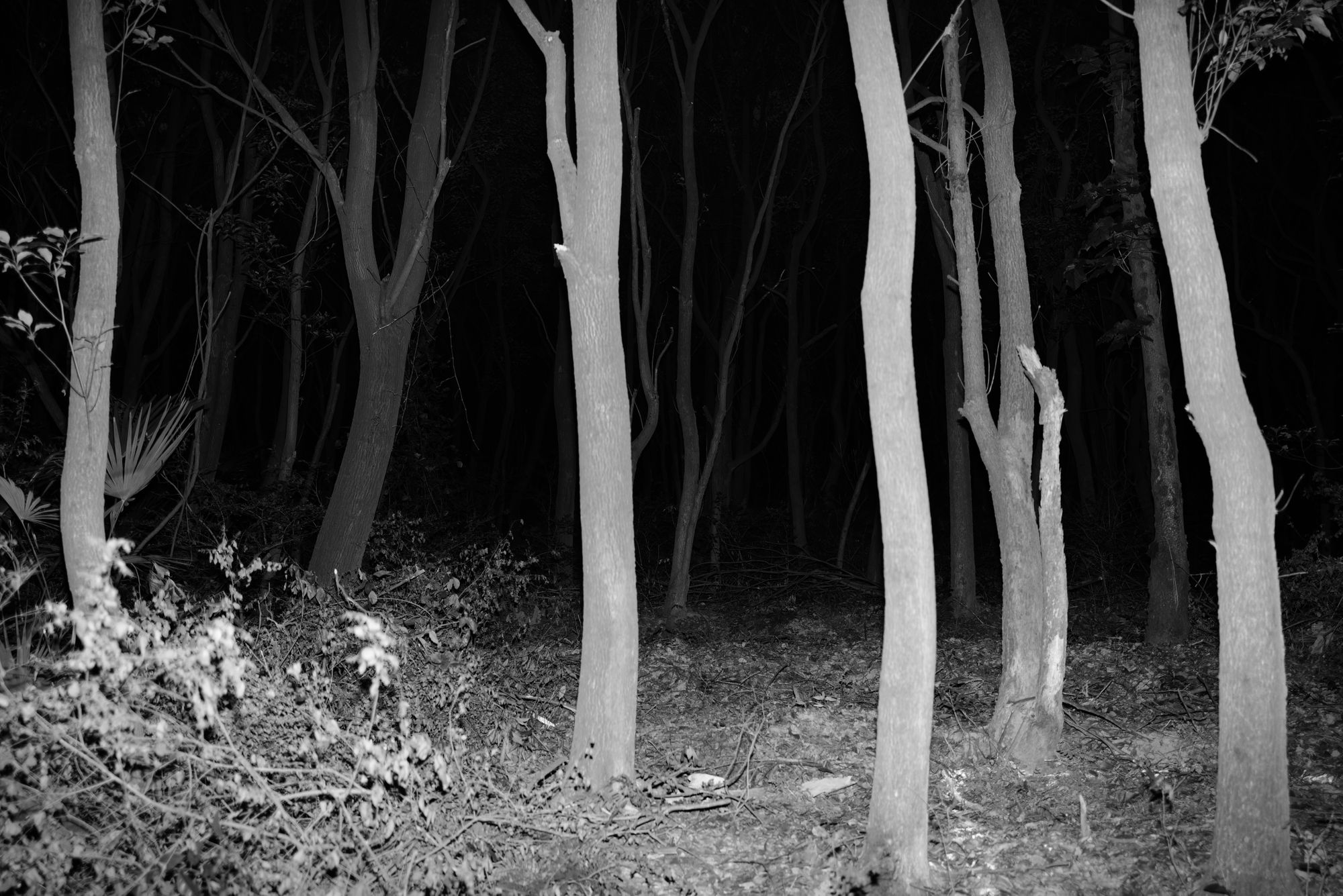 ---
‌‌「Blurry Darkness」系列作品。
"Blurry Darkness" Series.
---
夜色并不深邃。
夜色只是平常生活中对于光的体会。
有趣的是,该系列中的某些照片是通过光线在白天拍摄而看起来像在夜晚。
属于"白天"的光线却可以在白天造就"夜晚",而夜晚也可以看出犹如"白天"的光线。
因为光的存在,黑暗才是黑暗;因为黑暗的存在,光才显出意义。
更重要的是,当我感受到「黑暗」的同时,我便感受到了「光」。
每当「黑暗」来临,「光」,必在其后。
甚至,正因有「光」,「黑暗」才会来临。
没有一个被许可的「黑暗」之后不是伴随着更强烈的「光」,以及更大的祝福。
The night is not deep.
The night is just the experience of light in ordinary life.
Interestingly, some of the photos in this series were taken during the daytime through light and looked like at night.
The light belonging to the "daytime" can create the "night" during the day, and the "daytime" light can also be seen during the night.
Because of the existence of light, darkness becomes darkness; because of the existence of darkness, light shows meaning.
More importantly, when I feel "darkness", I also feel "light" at the same time.
Whenever "darkness" comes, "light" will follow.
Even, "darkness" comes because there is "light".
None of the permitted "darkness" is not accompanied by a stronger "light" and greater blessing.
---
版权所有,未经许可,请勿擅自使用此图,侵权必究。
All rights reserved; those responsible for unauthorized usage and reproduction will be prosecuted.
©️ Boshan Zhou.